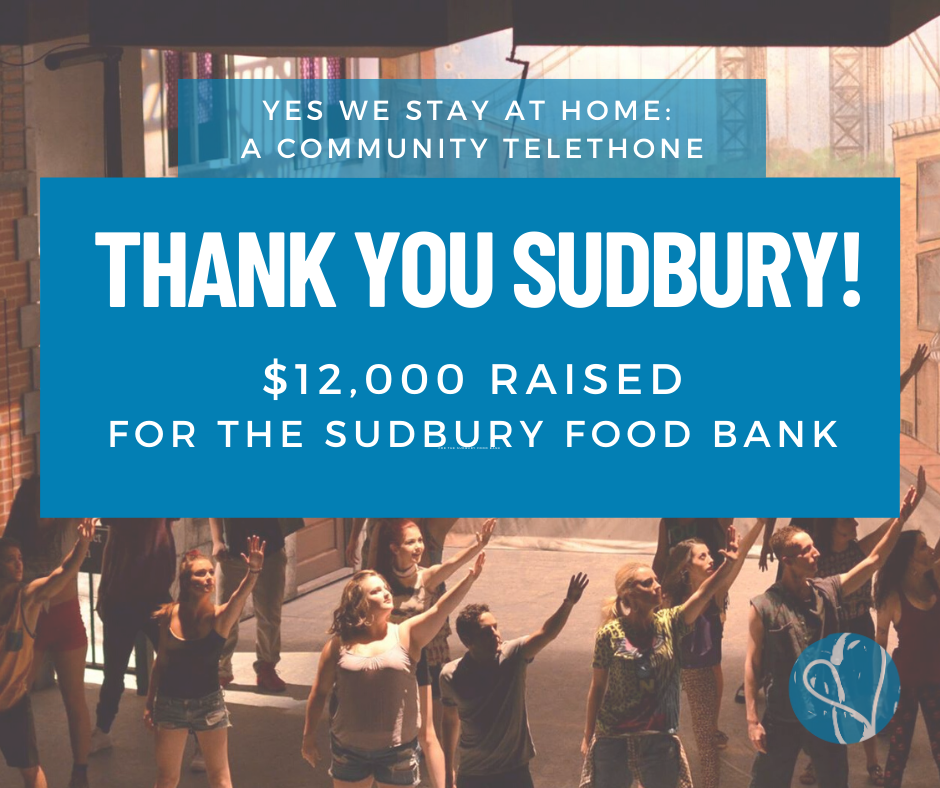 MAY 3, 2020
YES THEATRE'S
YES WE STAY HOME! A COMMUNITY TELETHON

$12,000 RAISE FOR THE SUDBURY FOOD BANK


On Friday May 1st YES Theatre's "YES WE STAY HOME" Telethon raised $12,000 for the Greater Sudbury Food Bank!

"It was a tremendous evening filled with overwhelming community spirit and support. With beautiful moments from over 50 artists, business owners and arts organizations throughout our community. A True celebration of the arts and a shining example of the generous citizens that make up our great city"- A. Costantini
The event lasted just over 5 hours and has just under 10 thousand views!

To watch the entire performance please visit:
www.youtube.com/yestheatresudbury

Thank you!

Alessandro Costantini
Artistic Director, YES Theatre

We here at The Banque d'aliments Sudbury Food Bank wish to thank Yes Theater, the local arts community in our region, and the incredible performers who gave of their talent to reach this success!