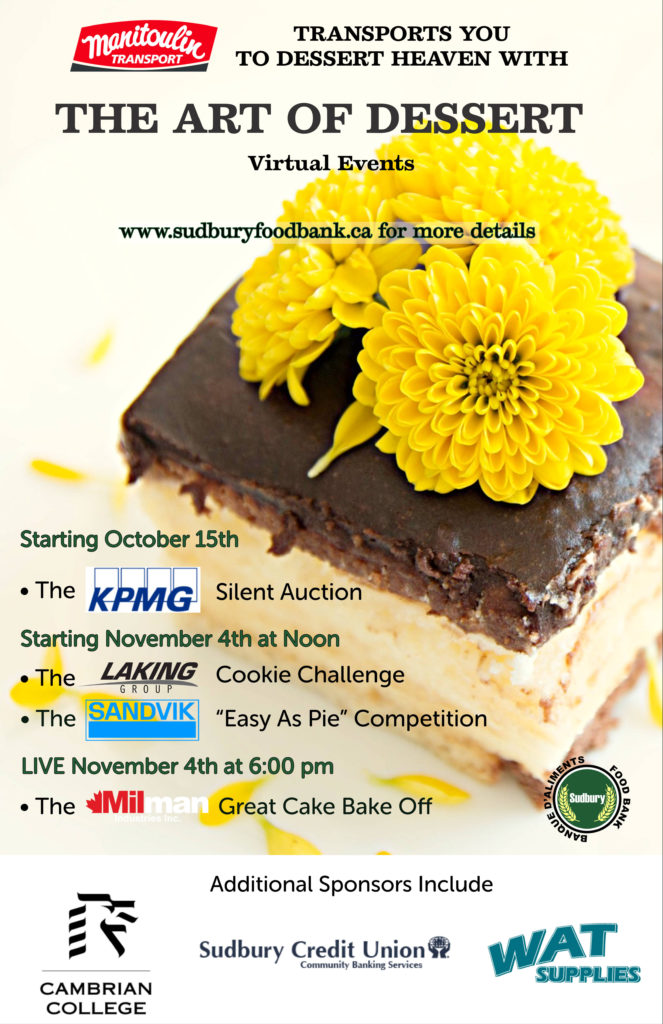 Once again this year we will be holding a virtual Art of Dessert event. Our Silent Auction is underway on Facebook. Find instructions for making bids and to see the wonderful items available at https://www.facebook.com/sudburyfoodbank.
All proceeds from the silent auction, and all associated Art of Dessert related events, will go directly towards supporting the Sudbury Food Bank and helping to feed members of our community dealing with food insecurity.
As always, the Sudbury Food Bank would like to thank the Sudbury community for their support of our ongoing events and we look forward to the live portion of the virtual Art of Dessert that will be taking place on November 4th via zoom! You can join that Zoom meeting with this link. The meeting will be open at 5pm for displaying the cakes and the auction will start at 6pm. We hope to see everyone there!